Chief Executive Officer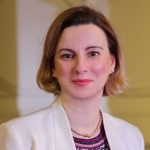 Katerina joined the Council in December 2016. She previously led strategic reviews on education and research for the EU, implemented large scale programmes of change in UK healthcare regulation and engaged extensively with governments and parliaments influencing agendas on public services. Katerina has a background in politics and international relations, holds a PhD in European Studies from Kent University and speaks five languages. She has lectured on EU affairs in the UK, Denmark, Belgium and Lithuania.
Head of Membership and Operations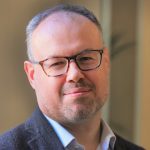 Jon has been with the Council of Deans of Health since 2013. His role is focused on leading the Council's operations and member services. Before joining the Council, Jon's career focused on widening participation in higher education where he worked for London Higher and universities and Aimhigher partnerships in both Bedfordshire and London.
Head of Policy and External Affairs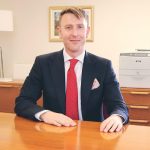 James joined the Council as the new Head of Policy and External Affairs in September 2021, having previously led the Russell Group's external relations work. He has a background in political engagement and policy development from a range of organisations including healthcare, education and international development.
Business Support Coordinator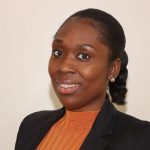 Marsha joined the Council of Deans of Health in April 2018 to work in the new role of Business Support Coordinator.  She previously worked in Local Government for 7 years in the Children and Young People Service in several business support roles.
Programmes and Events Manager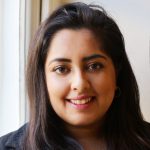 Nadia joined the Council of Deans of Health in January 2018 to work on the Student Leadership Programme and the Council's events, as well as other projects. Nadia has previously worked in non-for-profit organisations, including in running a national debating competition and managing a STEM programme for young people in London. She holds a BA in Philosophy and Political Science from the University of Birmingham.
Policy Officer

Amelia joined the Council of Deans of Health in June 2021. Prior to this she spent eight months working as a Teaching Assistant in a secondary school. Amelia attended Cardiff University and holds a BA in English Language and Linguistics and an MSc in Education, Policy and Society. Alongside her studies she worked with Cardiff University's Widening Participation department on outreach initiatives.
Senior Policy and Research Officer
Robyn joined the Council as a Policy Officer in November 2018. Previously she has worked in various frontline and development roles within the non-profit sector. She is a Charityworks Fellow after completing their Graduate Leadership scheme. Robyn holds a BA in Comparative American Studies from the University of Warwick and a MA in International Slavery Studies from the University of Liverpool.
Projects and Communications Officer

Adaugo joined the Council of Deans Health in April 2021. Adaugo has over three years of experience in communications, politics and public affairs, having previously worked for the New York State Assembly in a legislative capacity. She holds a BSc in Political Science with Law and Business from the University College Cork, and an MSc in Strategic Public Relations and Communications Management from the University of Stirling.
Policy Officer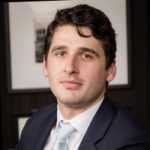 Caleb joined the Council of Deans of Health in March 2021. Originally from Connecticut in the United States, he came to the UK for university where he now holds an MSc in Science and Technology Studies from University College London and a BSc in Neuroscience from King's College London. During his studies he worked in retail and hospitality, managing an independent beer and wine shop in South London.
Senior Policy and Public Affairs Officer
Josh joined the Council of Deans of Health in January 2018. Prior to joining the Council Josh worked for a membership organisation, including working on education policy in the context of secondary, further and higher education. Previously he worked for an anti-hate charity developing and leading education programmes in the UK and abroad. Josh holds a BA in Politics from the School of Oriental and African Studies, University of London and an MPhil in Politics: Comparative Government from Oxford University.
Membership and Governance Officer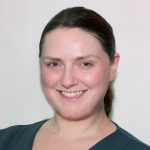 Jenny has worked in the charity sector for ten years, joining the Council of Deans of Health in March 2016, and has wide-ranging experience of communications, media relations, event management and marketing. Her role focuses on developing the Council's membership services and events, as well as improving systems and processes within the organisation, and supporting the work of the Trustees and governance committees.