Chief Executive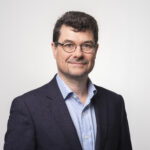 Ed joined Council of Deans of Health as Chief Executive on 1 July 2023. He was previously Director of Insight and Engagement at Research England, part of UK Research & Innovation (UKRI), with responsibility for stakeholder engagement with the HE sector across England.
Prior to that, he spent over 15 years at the Higher Education Funding Council for England (HEFCE) and at the Office for Students (OfS), most recently as Head of Health and Medicine at both HEFCE and the OfS. He led HEFCE's work in partnership with Health Education England on the expansion of medical schools, and the Strategic Interventions in Health Education Disciplines programme to increase awareness of Allied Health Professions amongst prospective students and develop a better understanding of student recruitment and retention patterns for nursing, midwifery and allied health courses.
Whilst at HEFCE, Ed held a number of senior roles including as Manager of the 2008 Research Assessment Exercise on behalf of the four UK HE funding bodies, and as Regional Consultant with responsibility for leading HEFCE's relationships with universities and colleges in the South East of England. Alongside his role as Regional Consultant, Ed had responsibility for HEFCE's engagement nationally with further education colleges delivering HE, and led HEFCE's work to support social enterprise in the HE sector.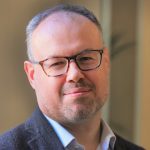 Jon has been with the Council of Deans of Health since 2013. His role is focused on leading the Council's operations and member services. Before joining the Council, Jon's career focused on widening participation in higher education where he worked for London Higher, the Aimhigher West, Central and North London partnership and Aimhigher Bedfordshire and Luton.
Head of Policy and External Affairs
James joined the Council as the new Head of Policy and External Affairs in September 2021, having previously led the Russell Group's external relations work. He has a background in political engagement and policy development from a range of organisations including healthcare, education and international development.
Senior Finance and Procurement Officer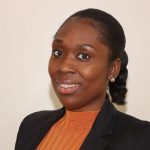 Marsha joined the Council of Deans of Health in April 2018 to work in the new role of Business Support Coordinator.  She previously worked in Local Government for 7 years in the Children and Young People Service in several business support roles.
Programmes and Events Manager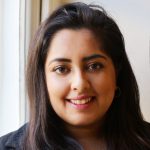 Nadia joined the Council of Deans of Health in 2018 and manages the Council's projects and events programme. Nadia has previously worked in non-for-profit and membership organisations, including in running a national debating competition and managing a STEM programme for young people in London. She holds a BA in Philosophy and Political Science from the University of Birmingham.
Policy Officer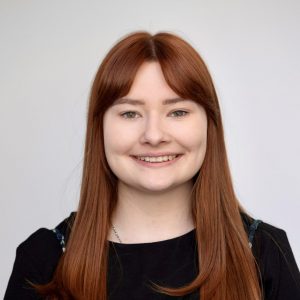 Amelia joined the Council of Deans of Health in June 2021. Prior to this she spent eight months working as a Teaching Assistant in a secondary school. Amelia attended Cardiff University and holds a BA in English Language and Linguistics and an MSc in Education, Policy and Society. Alongside her studies she worked with Cardiff University's Widening Participation department on outreach initiatives.
Policy and Research Manager
Robyn joined the Council as a Policy Officer in November 2018. Previously she has worked in various frontline and development roles within the non-profit sector. She is a Charityworks Fellow after completing their Graduate Leadership scheme. Robyn holds a BA in Comparative American Studies from the University of Warwick and a MA in International Slavery Studies from the University of Liverpool.
Projects and Events Officer
Felix joined the Council of Deans of Health as Project Officer in April 2022. He has worked in non-for-profit-organisations managing Erasmus+ strategic partnerships projects and European students mobilities. He holds a BSc Law and Political Science from the University of Toulouse and a MSc Research in Political Science from the University of Lille.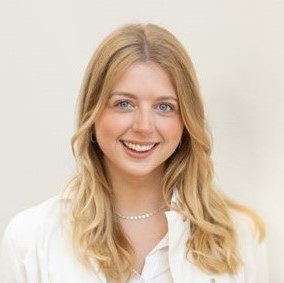 Megan joined the Council of Deans of Health in September 2022. She previously worked as a Research and Projects Officer for Healthwatch Southwark and a Research Assistant for the Centre for Britain and Europe, University of Surrey. Megan holds a BSc in Politics and Sociology from the University of Surrey and an MSc in Gender, Peace and Security from the London School of Economics and Political Science.
Policy Officer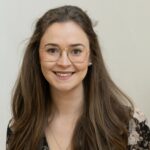 Stella joined the Council of Deans of Health in November 2022. Before moving to London from New Zealand, she worked as a Programme Coordinator of various public health campaigns, including the Covid-19 vaccination rollout across the Auckland region. She holds a Master of Health Leadership in Global Health, and a Bachelor of Health Sciences in Population Health from the University of Auckland.
PA to the Chief Executive Officer
Amna joined the Council in March 2022 and provides support to the Chief Executive and the Board of Trustees at the Council. She also provides support to the events team as part of the Council's busy programme of events. Amna has a BA in Politics and an MA in International Relations from Queen Mary, University of London. Her previous roles have included working for research and policy organisations, including IPPR and the Centre for Cities.
Senior Membership and Business Improvement Officer
Jenny has worked in the charity sector for 15 years, joining the Council of Deans of Health in March 2016, and has wide-ranging experience of project management, communications, media relations, event management and marketing. Her role focuses on developing the Council's membership and services, as well as improving systems and processes within the organisation.