Chair – Professor Alison Machin
Alison is a Professor of Nursing and Interprofessional Education and Dean of the School of Health and Social Care at Edinburgh Napier University. She was formerly Deputy Faculty Pro Vice-Chancellor and Head of the Department of Nursing, Midwifery and Health at Northumbria University. Alison was elected in 2019 to the Council of Deans of Health Executive as the UK wide Workforce portfolio lead. She has also been the strategic lead for a high profile, international nurse education collaborative venture in Malta. Alison is an active researcher and an experienced PhD supervisor and examiner. She is also a Trustee of CAIPE, the Centre for the Advancement of Interprofessional Education, and Co-editor of a CAIPE book series on Collaborative Practice in Health and Social Care. Alison joined Northumbria University in 1999 as a Senior Lecturer in adult nursing. In 2003 she was appointed as Director of Interprofessional Education, with Principal Lecturer responsibility for the strategic development of interprofessional education across health and social care pre-registration programmes. Alison also played a lead role in a national DoH funded initiative to embed service improvement learning into pre-registration health curricula. She has led Post Graduate taught programmes in public health, enhancing the learning experience of both UK and international students. Prior to her University appointment she worked for 11 years as a Registered Nurse and as a Health Visitor supporting the health and wellbeing of individuals, families, and communities. Her research interests include: interprofessional education; nursing and healthcare collaborative workforce development; professional identity; health visiting; and public health; using qualitative methodologies including grounded theory.
Vice Chair – Dr Norma Barry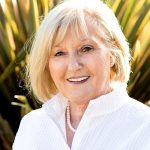 Dr Norma Barry has significant experience of chairing and serving on governance boards within the public and third sectors. Until relatively recently she was a member of the Welsh Government's Food and Drink Wales Industry Board and the Food Standard Agency's Welsh Advisory Committee. Previously, she chaired a housing association in one of the most deprived areas of the UK for six years, where she worked tirelessly with the team to ensure that the organisation had sound and robust governance and strategic frameworks in place. Norma has also served as a panel member for Social Care Wales and as a member of Welsh Water.
Norma has run her own business consultancy, InsideOut: Organisational Solutions, for over ten years. The company undertakes research and project evaluation as well as developing strategic and business plans and providing HR advice to a range of bodies, primarily in the charity, public and social business sectors.
Norma was previously a Senior Civil Servant in Welsh Government, where she worked in economic, social, and agricultural policy areas. She has a Ph.D. in Leadership and Change Management, and a Masters in Business Administration degree. Norma is a trained project manager, executive coach and facilitator, and a Fellow of the Royal Society for Arts.
Alison Carr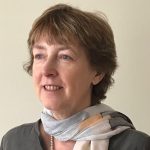 Alison Carr is a Fellow of the Chartered Governance Institute and has a wide experience of working within professional bodies and regulators. Most recently, she was a Director of the Institution of Engineering and Technology and is currently a member of the Veterinary Nurses Council and Chair of the Regulatory Committee of the Institute of Financial Accountants. She was previously Registrar and Chief Executive of the Architects Registration Board and has also worked with actuaries, insolvency practitioners, chartered accountants, healthcare managers, insurance brokers and financial advisers.
Alison's work has centred on building public confidence in professionals and her wide-ranging roles have included working to improve diversity within professions and the development of standards, policy, and strategy across both large and small organisations. She has developed new approaches to regulation and support for members and worked to enhance co-operation amongst regulators, professional bodies, and stakeholders, both in the UK and across Europe.
Professor Carol Curran
Professor Carol Curran is the Executive Dean of the Faculty of Life and Health Sciences at Ulster University. Carol has worked at Ulster University since 1996 and has held a number of posts including Head of the School of Nursing, Chief Executive Officer of Ulster University Health Limited and since 2011, had been Dean of the Faculty of Life and Health Sciences. Carol is widely recognised as a nurse leader, regularly delivering key-note addresses at prestigious conferences worldwide. She has been a visiting scholar at Kent State University, Ohio and is currently visiting professor at Qiqihar Medical University China.
Carol currently holds a Ministerial appointment as Chair of the Northern Ireland Practice and Education Council for Nurses and Midwives. In 2014 Carol was recognised in the Queen's Honours, receiving an OBE for services to Education and Nursing in Northern Ireland.
Carol is a registered nurse and holds specialist qualifications in District Nursing and Education. She has a BSc, MSc and PhD all from Ulster University, along with a Diploma in Nursing from the University of London.
Professor Marc Griffiths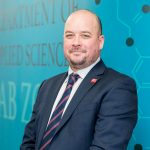 Professor Marc Griffiths is the Pro-Vice Chancellor and Executive Dean of the Faculty of Health and Applied Sciences at the University of the West of England (UWE), Bristol. Marc is a HCPC registered Diagnostic Radiographer with twenty-five years of clinical and academic experience and has a research track record in nuclear medicine, hybrid imaging, workforce development, mentorship, leadership, and advanced practice. Marc is a Principal Fellow of the Higher Education Academy, a Fellow of the Leadership Foundation, a Fellow of the College of Radiographers, a member of the Approval and Accreditation Board at the Society and College of Radiographers and a Fitness to Practice Partner at the Health and Care Professions Council.  Marc is also currently an appointed Governor at the City of Bristol College focusing of educational pathways and quality and business metrics.  Marc works extensively with Health Education England and is also involved in the local Academic Health Science Centre in Bristol. His professional background has involved working in clinical, commercial, and academic environments and he has a particular focus on the impact of emerging health technologies on the patient experience. Marc's previous positions include Head of Department for Allied Health Professions at UWE, Bristol and working closely with external stakeholders on the development of new professional educational pathways, namely in Paramedic Science, Physician Associates, Radiotherapy and Oncology and Optometry.
David Holdsworth
David is Chief Executive of the Animal and Plant Health Agency (APHA). Prior to this he was the Deputy Chief Executive Officer of the UK Intellectual Property Office, an executive agency of UK Government responsible for intellectual property rights in the UK. In this role David was responsible for all of the IPO's registered rights functions, patents, trade marks and designs, including the associated tribunal and mediation services. He also had responsibility for policy concerning registered rights and unregistered designs alongside leading the IPO's Transformation Programme. Immediately prior to his role at the IPO David was Deputy CEO and Registrar of Charities for England and Wales at the Charity Commission.
David has extensive experience in both the public and private sectors at an executive leadership level. David spent over a decade at the Home Office in various roles including senior operational roles in the Immigration Service where he led several large UK wide transformation projects. He also held different policy roles in the Home Office and was a Deputy Chief Caseworker. David also spent 5 years in the private sector in senior executive positions of Managing Director and Partnership Director at 2 different FTSE 100 companies. David is a fellow of the Institute of Directors and is immediate past Chairman of the Liverpool city region branch.
Professor Paula Holt MBE DL
Professor Paula Holt was Pro-Vice Chancellor and Dean at the University of Derby. Paula had responsibility for all areas of Health, Psychology and Social Care at UG, PG and Doctoral level and delivery of different levels of Apprenticeships. Subject areas include Nursing (all fields), Midwifery, Nursing Associates and Assistant Practitioners, Diagnostic Radiography, Occupational Therapy, Psychology, Counselling and Psychotherapy Programmes, Public Health, Social Work, Youth and Community and other social care programmes. Paula established a College Research Centre committed to applied research and evaluation that benefits the Derbyshire region, with two centres of Excellence that have international impact. Paula is an adult and mental health nurse whose work in the NHS included heading up drug and alcohol and mentally disordered offender services, and setting up mandated drug treatment for offenders. She served as an Army Officer for 8 years serving in SE England, Germany and Scotland heading up mental health services for Forces personnel and their families, and had operational tours of Bosnia in 1993/4 and 1997. Paula's research interests reflect her passion for creative and inclusive learning, teaching and assessment that offers all students the opportunity to maximise their success, and active commitment to widen participation in higher education. Other areas of interest include post trauma sequelae and changing health behaviours. Paula is Director of the 'Soldiers Arts Academy' which promotes arts for recovery for veterans, and Patron of a charity that supports veterans struggling with alcohol misuse. She is a lay representative for diabetes care within her local CCG.
Professor Andrea Nelson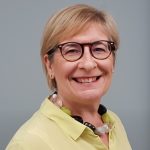 Professor Andrea Nelson is pro vice-chancellor (Research) and Director of the Research Centre for Health (ReaCH) at Glasgow Caledonian University. Andrea is an Adult Nurse with a PhD in Bioengineering. She has held clinical, research and academic positions in London, Falkirk, Glasgow, Edinburgh, Liverpool, York, and Leeds. Andrea has a programme of research in the prevention and management of chronic wounds, especially leg and foot ulcers, and her research has been used to develop clinical practice guidelines used nationally and internationally. She is proud to be a Cochrane Editor and Author. Other notable contributions include her role as Chair of the RCN Research Society Scientific Committee, Deputy Chair of the HTA External Devices and Physical Therapies Panel, member of the NIHR HTA Commissioning Panel, and Associate editor of Evidence Based Nursing.
Professor Debra Towse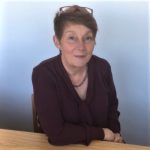 Professor Debra Towse is currently employed as Senior Expert Advisor for two international research projects within the Faculty of Medicine, Health and Social Care at Canterbury Christ Church University (CCCU), after stepping back from her prior Executive level role as Pro-Vice Chancellor (Medical Education Development) and Dean of Faculty in November 2021. During this 12-year tenure, she successfully led and negotiated the multiple challenges to the delivery of healthcare higher education and was instrumental in the development of the portfolio, its partnerships, and governance.
Debra's previous clinical background as an Advanced Neonatal Nurse Practitioner provided opportunities within the UK and Internationally, to develop skills in collaboration, which enabled public and patient safety to be promoted through invited contributions as an advisor or expert in Fora, Groups, and Panels relating to neonatal care (e,g: Royal College of Nursing – Paediatric and Neonatal Intensive Care Forum, and the National Institute for Clinical Excellence) and provided opportunities for the later delivery of bespoke education projects (e.g: in Vietnam).
Debra has a thorough grounding in governance having experience at both sides of this interface; Her university strategic responsibilities required her to provide assurance to a Board (Governing Body), whilst her NHS Governor roles helped develop skills in 'seeking' assurance from the Executive. This background provided a step into her lead role in the Council of Deans for Health – UK (CoDH-UK) Governance Review (2018-2021), which culminated in the creation of the CoDH-UK as a Company Limited by Guarantee, and a Charity. Debra was appointed firstly to the Transition Board and subsequently as a Trustee and is looking forward to ensuring the continued success of the Council.
Raluca Oaten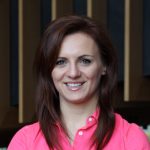 Raluca Oaten is an intensive care nurse, and associate lecturer at Oxford Brookes University and is an alumna of the Council's Student Leadership Programme (#150leaders). Raluca is a new clinician, driven to bring change in the healthcare system and support the development of healthcare students. Raluca's varied interests and involvements brings diversity of thinking and a fresh outlook on national and international healthcare priorities. Raluca is the Vice President and Midlands Hub lead of Phi Mu Chapter, Sigma, an International Nursing Leadership Organisation. Raluca was the only nursing student invited to be part of the NHS People's plan Advisory panel, of which she is still a member.
James Wakefield
James Wakefield was called to the Bar by Lincoln's Inn in 1993. He is the Director of the Council of the Inns of Court (COIC) and was the founding Dean of the Inns of Court College of Advocacy (ICCA). James supports the Inns as they work together to form common policies and as they enhance the support they provide to members. Prior to joining COIC in 2013, James was the leader of two Bar Courses, firstly at Nottingham Trent University and then at Kaplan Law School. James has been a Bar Standards Board external examiner at five Bar Course institutions. In 2019 James became a Bencher, that is a senior governing member, of Lincoln's Inn.