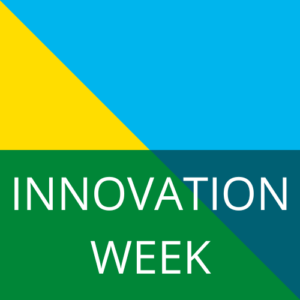 The Council have an exciting week underway for Innovation Week,  26 June to Friday 30 June 2023.
Alongside our webinar (see further details below), we are sharing innovations from across the sector including the work of some of our members. We have a new CoDHcast available with the Council's England Convenor Jane Perry and Wales Convenor Ian Mathieson who discuss the future of innovation. We'll also be celebrating the Council's Fellowship Scheme and what the impact has been on those who have taken part.
Webinar: Promoting Innovation Pedagogy (Wednesday 28 June, 15.00)
We speak to some of those featured in our Pandemic Powered Improvements report. We explore some of the innovations in practice education from the last three years and how we can continue to learn from this time as we head into a post-pandemic era. Register for the webinar
To follow the latest on Innovation Week 2023, please go on Twitter and use the hashtag #InnovationWeek.