As part of the Council's #RaceEquityMonth, we are uploading a series of CoDHcasts where discussions such as adopting the race equality charter are at the forefront.
On today's CoDHcast, Stacy Johnson, Associate Professor at the University of Nottingham, is joined by Professor Marcia Wilson, Dean for Equality Diversity and Inclusion at the Open University, and James Nicholson – Director of Student and Academic Services, Abertay University as they discuss the importance of adopting the race equality charter within your organisation.
Listen to the CoDHcast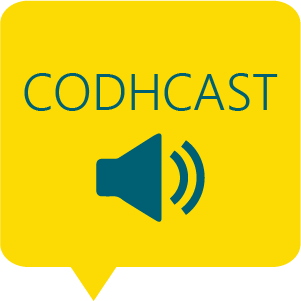 Learn more about our Anti-racism work through our #RaceEquityMonth, running throughout this month. Engage with us on our Twitter and LinkedIn, where we will be posting updates frequently.