Senior Policy and Research Officer, Robyn Cooke is joined by Dr. Simon Otter, Principal Lecturer of Podiatry at University of Brighton, as they discuss the experiences of running a challenge fund project as a part of the SIHED Challenge Fund projects.
Simon provides an overview and give key objectives on the project, which was based on tackling the vagueness that sometimes surrounds the podiatry profession.
Listen to the CoDHcast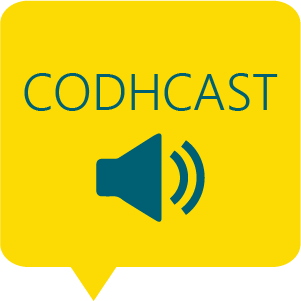 Learn more about the work we're doing linked to SIHED on our website. You can also follow the I See The Difference campaign on Instagram and Twitter.