In 2020, the Council of Deans of Health set up its Anti-Racism Advisory Group. The purpose of the group is to advise the Council of Deans of Health's trustee board and staff team on anti-racism aspects of its policy work and organisational processes. The advisory group provides strategic solutions to increase the leadership capacity in the sector from minoritised groups.
The group's membership is comprised of a mix of staff (including the Chief Executive), trustees, named members, academics and researchers from member institutions, and students from our Student Leadership Programme. The group members represent all four nations of the UK, as well as a range of professional backgrounds.
Charmagne Barnes (Chair)
The group's chair is Charmagne Barnes. Charmagne is Associate Pro Vice Chancellor and Dean of the College of Nursing, Midwifery and Healthcare at the University of West London.
Aisha Holloway
Aisha Holloway is Head of Nursing Studies and Professor of Nursing Studies at the University of Edinburgh.
Chant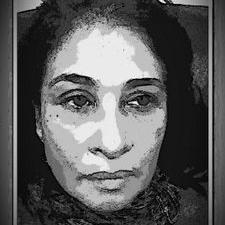 al Patel
Chantal is Associate Professor of Nursing and Head of Interprofessional Studies at Swansea University.