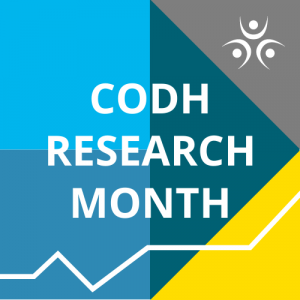 Our next Research Month will be held in February 2023
We're pleased to announce that Research Month will be back in February 2023. More information will be released over the next few months about what to expect and how to get involved.
We launched our first Research Strategy Conference back in February 2020, and have since held a Research Month each February subsequently on themes including research capacity and capability. We have released a series of events, CoDHcasts and blogs which are all available on the website. If you would like access our webinar recordings, please email the events team.
Follow what our members have been saying on Twitter using the hashtag #CoDHResearchMonth.