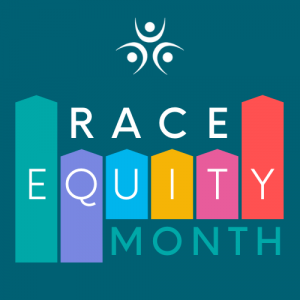 November 2021 was the Council's first Race Equity Month. This was a month dedicated to exploring issues around racism, working with our members and beyond to share a dedicated series of events, CoDHcasts, videos and blogs.
As a sector, we still have a long way to go to ensure that both our academic leaders, and students we recruit to programmes, reflect the breadth of our society. As we now evaluate the month's activities, we hope that Race Equity Month will have helped to highlight some of the problems that persist for those who experience racism, learn from each other, and be the start to implementing new solutions to improve inclusivity in the sector.
Webinar Series
Building a culturally competent curriculum | 4 Nov | Watch online
How can we make healthcare programmes more inclusive? What are the key considerations that need to be made? We will be considering these questions with Kamini Gadhok MBE, CEO of the Royal College of Speech and Language Therapists, Dr Kee Hean Lim,  Council Member of the Royal College of Occupational Therapists and Lecturer at Brunel University, and Alicia Burnett, a newly-qualified midwife and a #150Leaders alumna.
White Allyship | 12 Nov | 11.00 | Watch Online
Council of Deans of Health's Chair Professor Brian Webster-Henderson will be in conversation with Professor David Richardson, Vice-Chancellor at the University of East Anglia. As senior leaders in higher education, they will be exploring practical strategies in which all leaders can be more inclusive and better allies.
The racial diversity of the academic workforce | 23 Nov | 15.00 | Watch Online
Following the publication of the Council's Academic Staffing Census, it became clear that there is a lack of racial diversity in the academic workforce. This webinar analyses solutions to how the sector can actively improve the diversity of the workforce.
Alongside the webinar series, we will be publishing a number of CoDHcasts and blogs, most of which will be sharing examples of best practice. Themes include the Race Equality Charter, developing an anti-racism mission statement, and inclusive research strategies. All CoDHcasts will remain available on the website so you will be able to listen at a time that suits.