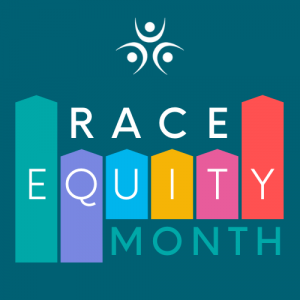 As part of the Council's commitment to diversity and inclusion, this scheme hopes to encourage career progression for academics that are currently underrepresented within our membership.
Our January 2020 Academic Staffing Census highlighted the disparities in certain demographics in the healthcare academic sector, particularly with regards to gender, ethnicity and profession. As a result, the Fellowship Scheme is targeted to those who are:
from minoritised ethnic backgrounds
female identifying, non-binary, or transgender
from allied health and midwifery backgrounds
Applicants for the Fellowship Scheme can come from any role within faculty or department with the exception of our named members and their deputies (e.g. deans/deputy deans).
What the Fellowship involves
We are pleased to be offering a year-long programme of events and activities for the selected Fellows. This will include access to all Council member resources, online events and policy advisory group activities aligned with fellows' academic interests and areas of expertise. Each Fellow will receive one to one mentorship with a Council member (Pro Vice Chancellor, Dean, or other role depending on the fellow's career aspirations and interests). You will receive free access to the Council's Annual Conference alongside dedicated training sessions for Fellows, opportunities to access the Council's staff team and opportunities to shadow the Council's Chair or Chief Executive, if required.
Eligibility
Candidates will need to meet the following criteria to be eligible to join the Fellowship Scheme:
Be employed by a CoDH member institution (healthcare faculty) anywhere in the UK. Applicants for the Fellowship Scheme should currently be below dean/head of faculty level.
Be committed to progress their careers in healthcare academia.
Have a relevant healthcare background to the disciplines covered by the Council
Have an active interest in either healthcare education, research or other academic activity in a higher education institution
Priority will be given to applicants from the groups which are currently underrepresented within the Council, as outlined above.
If you're unsure whether you are eligible to apply, please contact Amelia Canning.
How to apply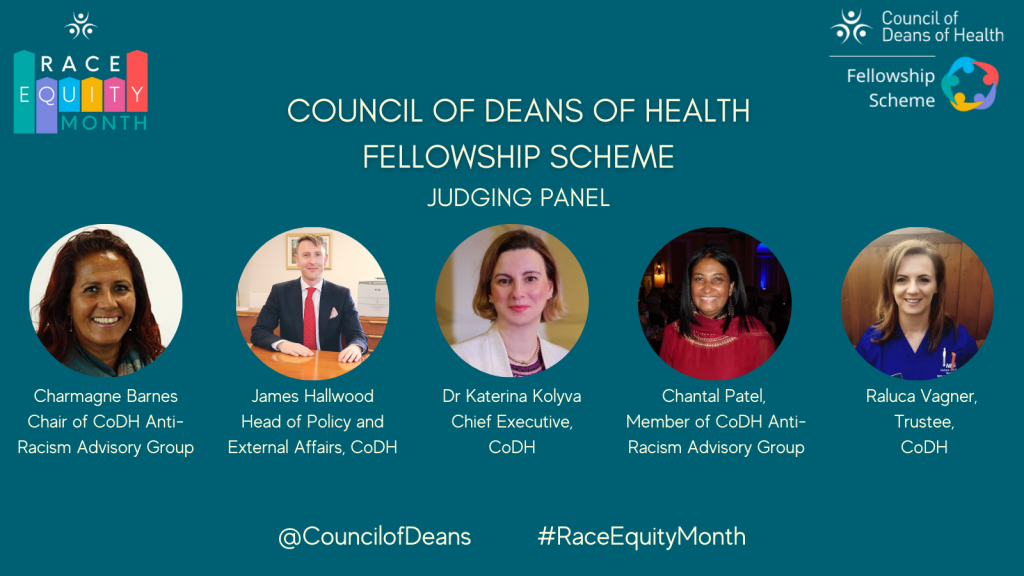 We will be opening applications at the beginning of November, which will coincide with the start of Race Equity Month.
There will be an anonymised selection process led by members of our anti-racism advisory group, Council staff, and trustees.
More information about how to apply will be available on this page nearer the time.
Register your interest
To register for updates about our Fellowship Scheme, including the application process, please complete the form below.